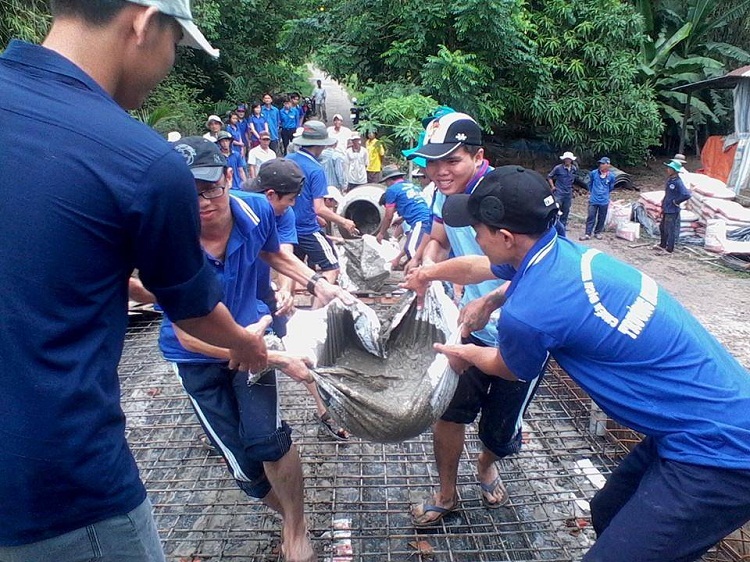 We can't help Everyone, but everyone can help someone
We are all experts in our own niches, and everyone can teach you something you do not know
What is value? Have you ever asked yourself what you value is in this world?
I have witnessed in the past where even young teenagers and even adults turn to their friends especially when they are going through traumatic moments in their lives ask while sobbing; "mimi ni wa nini?"/what am I for? Especially when women experience difficult moments in their lives and they go sobbing to their mothers; "mother what am I for in this world"
To tell you the truth, your mom loves you with every vein that runs in her body, but she may not even know what you are for in this world. Maybe she was busy enjoying ninii and you happened so don't be surprised if she doesn't have an answer to that question.  I can promise you one thing though; she can only value you through what you have done or doing to improve the lives around you. That is the only way you can quantify your true value in this world; helping or encouraging others to become better versions of themselves so please stop asking your mothers these questions. You are responsible for your own life, and if you really want to discover your true value in this world, look at your efforts for making other people's lives better; they might just reward big time for it.
In layman's terms, value is simply helping other people, and I know for a certain that there is nothing more satisfying in this world than giving to others. It is even better when you are giving without expecting anything in return, better yet, giving to a stranger.
Ever given something to someone you totally didn't know? They are very appreciative, and they always say thank you without making you feel like you don't care enough, or you should have given more.
Here is it though, when you decide to give to a stranger, the moment they receive your gift and say thank you, just say welcome and walk away. Sometimes I don't even hang around long enough to say you are welcome or even look back cz poof! I am already gone. Even done that for a stranger and experience how it feels? Can you even describe the feeling?
If that's not the most satisfying feeling in the world, I do not know what is. Not even climaxing during sex can beat that no matter how many orgasms you get. Remember just like love though, it has to come from the heart to be able to experience this feeling. With this kind of joy, would you really need to go sobbing to your mom's asking her what your value is in the world?
REM: Helping is the new Giving
I mean, your mom's already git her own problems to worry about and you want to go depress her further making feel like she brought a failure in this world or as if she didn't bring you up well to be man enough or woman enough you want her to come and solve your grown-ass adult shit?
Grow up and handle your business, get your shit together, step up and look for ways to give back to the community while still having fun and becoming a better version of self.
The best way to add value to your life is by adding value to others. It will make you feel good, give you satisfaction and tranquility and you will never again doubt your worth in this world.
There's just something about giving back to the community that will just keep you going no matter what obstacles or challenges you face in your life. The very same principle applies even in the world of business and making money. All you have to do is ask yourself, HOW CAN I GIVE MORE VALUE? Even when you feel bored, ask yourself, what can I do that is fun and adds value to other people's lives? The people you meet through hobbytwin and do those activities together become your HobbyTwin family; they become your Twins.
Have you watched the 2017's Disney world's animation called Coco? You should watch it. The movie teaches one thing about life even after death; when no one remembers you in the land of the living, you also stop living in the land of the dead. Your memory fades away even from the land of the dead and you disappear when no one remembers any good thing you ever did for anyone you did for them in this world.
I won't lie to you, your family may not remember the good things you do for them coz they may always expect more, and they feel like you owe it to them even when you figured your life out on your own, however, though shall not fret. Please step out ther and help someone today. HobbyTwin operates on the motto of: You cannot teach everyone, but everyone can teach someone something. Help a stranger, who knows they coud be the reason you get to live more decades in the land of the dead long after you are gone from this one (ony coco fans can relate).
I also belive in the slogan of "To live in the hearts of those we leave behind is not to die". They may not even be your nuclear or extended family, but when you add value in their lives by teaching them something new they wee interested in, they already become a part of your hobbytwin family. You also become a part of who they are and they will always remember you. For instance, if you asked someone where they first learnt how to ride a bike, especially if they did not learn it in like a young kids gang way in the village, they always remember who taught them. Everyone remembers the firt time they did a fun activity like swim, paint, skate, ride especially if the activity was free or impromptu with friend who become family. Even today to be realistic, friends who become family or a big part of our lives and still linger for long into our memories even after life send sus to different corners of the world are the friends that taught us something fun that we did not know.
Maybe the best way to spend your time is to spend it helping other people. If you want your time to make a difference, consider the following options.
Volunteer: Find a neighbor, classmate, colleague or a local community that needs help. Maybe the folks at the retirement home would like a visit. A local animal rescue center may need spare hands and the homeless shelter may need help serving food to the homeless.
Be a mentor: You may have a skill that could make a difference in someone else's life. Many children need role models and adults need tutoring, skill-building, or advice.
Be an activist: Instead of complaining about the way things are, do something. Invest your free time in the future by lobbying the politicians for change, working to educate people about situations, or collecting signatures or donations for a cause you believe in.
Work to save the environment: Organize a neighborhood clean-up, become a community watchdog for environmental hazards, or volunteer at an environmental organization you believe in.
Get active in your community: Attend city council meetings and let your voice be heard.
Volunteering is when you put yourself forward to help by offering your services to the society you live, in or one far away. Volunteers do this without being paid for the services they provide. It is a great way to develop your skills, get work experience and references for your CV as well as give something back to society.
The benefits are felt by the people being served and the person serving. Many a time, when you are serving others, you forget about yourself. Once you are out of the equation, the other persons needs become greater than your own. Focusing on someone else, helps you to overcome selfishness, pride and gain humility. These are very sought after human traits that are often only gained by being in life situations and adapting along the way. Many people will volunteer and find themselves changed in a very positive way. It can also be therapeutic to help others as when your focus is off of yourself and your worries, you can have a break from all of these things and see the bigger picture. Perhaps you may find that your worries weren't as bad as you previously thought. There are many different kinds of volunteer activities to take part in like education, animals, health, water, children and more. You would usually have some type of training by the organization before volunteering, but it is not mandatory to join an organization. You can volunteer at your local pet shelter to feed the animals or at an elderly home to provide entertainment in the form of playing a musical instrument.
Volunteering for a worthwhile organization can add purpose to a persons free time. Oftentimes a volunteer begins to feel a connection with the people who work for the organization that is in need of help. For example, a person volunteering time at an animal shelter may begin to establish friendships with the shelter workers along with the animals staying in the shelter. In an ideal volunteer situation, both the volunteer and the organization benefit. The first step toward becoming a volunteer is finding the right organization.
When a person is interested in volunteering, it is helpful to have a specific place in mind. For instance, a person may want to volunteer at a homeless shelter that they drive by each day. In this case, the person could stop in, call, or email the homeless shelter and offer their time to the manager in charge of running the organization. Potential volunteers should be sure to express the hours and days that they are available.
An animal shelter is a great place for a pet lover to volunteer time. The simplest way to begin volunteering at an animal shelter is to visit one and express to the organizer a wish to help there. If the organizer has time, the person should request a tour through the shelter and ask about the duties of a volunteer. Some examples of volunteer work in an animal shelter include exercising the dogs, feeding the dogs and cats, cleaning, and spending playtime with the animals. A person who volunteers at an animal shelter has the important responsibility of helping to make sure the animals stay healthy and happy so they will be ready to go home with a new family.
Another way to find a volunteering opportunity is to look in the local newspaper or online. Try to find an article on a specific shelter or other organization. In many cases, the organization will put out a call for volunteers within the article. Reading the article helps people learn a little bit about the organization along with who to contact if they are interested in volunteering.
Volunteer opportunities may be found on bulletin boards or in the newsletter of a church, library, or recreation centre. Responsible, reliable volunteers are in great demand and many organizations make diligent efforts to get the word out if they are looking for people to help.
Finally, one of the most effective ways to find a rewarding volunteer opportunity is to talk to a friend who volunteers. Chances are, the person feels strongly about the organization where they devote hours of their time. Ask your friend to explain what he or she does there and how many hours they donate. Also, inquire about the successes of the organization. Receiving a first-hand account of an organization from a friend will be very helpful in deciding if it is a volunteer opportunity worth pursuing.
No matter where a person chooses to donate his or her time, a volunteering experience can be fulfilling in a great many ways. Even if the volunteer can spare only a couple hours a week, the organization in need will appreciate the help.
(Visited 21 times, 1 visits today)