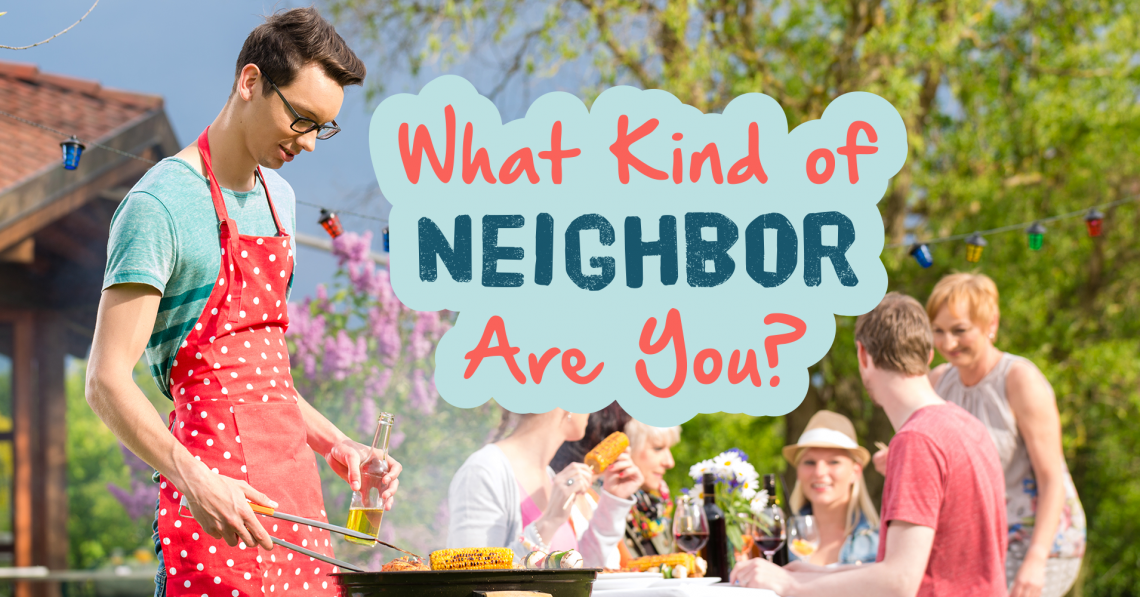 The best ways to meet new people, even your neighbors
The best ways to meet new people, even your neighbors
When you are feeling lonely, your friends won't just show up at your door. You might want to meet new people, but going to bars or talking to people at work won't help.
Maybe it's time to think about how you spend your free time.
Scientists have found that hobbies help reduce stress, improve brain function, and bring people together.
But you won't meet people through just any hobby. Learning to code websites or doing puzzles can be fun things to do, but you probably won't make a lot of new friends this way.
On the other hand, social hobbies are a mix of talking and doing something.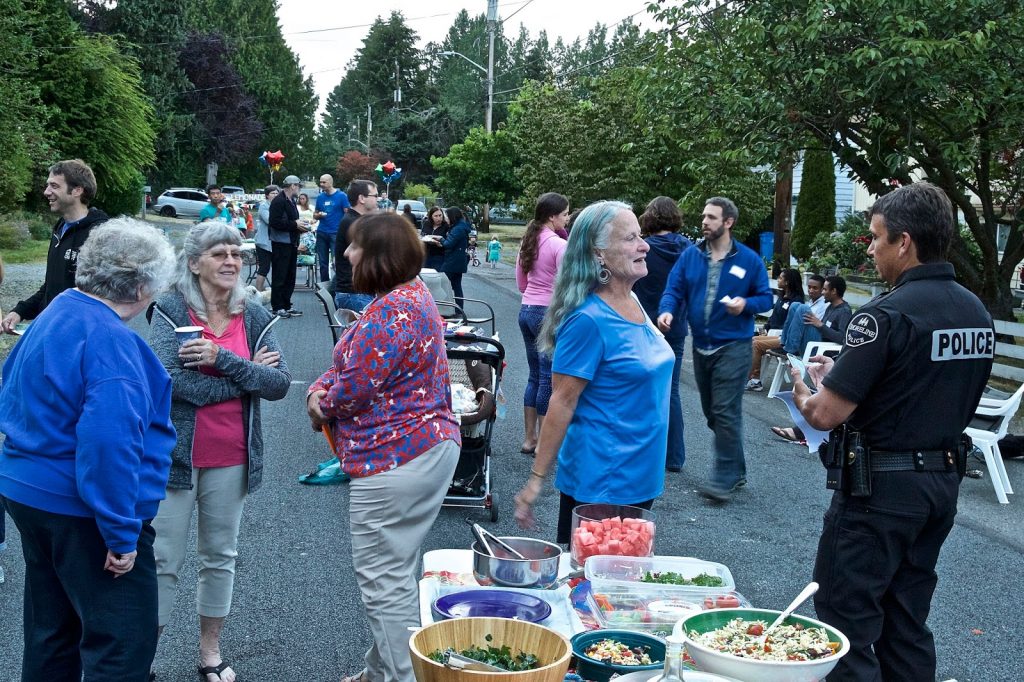 Getting a new social hobby is like winning three times over:
Learn something new.
Be more interesting
Meet like-minded people
Instead, here are 33 hobbies that can help you meet new people and make friends.
What are some social activities?
Social hobbies are things you do for fun that involve interacting with other people. They make it easy for people to get together and learn new skills while having fun talking to each other and making connections.
Instead of just standing around awkwardly trying to talk, social hobbies let you have more casual, free-flowing conversations while you focus on a task at hand.
According to statistics, not having friends is just as bad for your health as being overweight, smoking, or drinking too much. Having hobbies that bring you together with other people is good for your overall health and can even help you age more gracefully.
Adults' social activities
It can feel awkward or even scary to start new hobbies as an adult. Clubs, classes, and groups are great because everyone is in the same boat. Like you, they're probably there to meet new people, get better at something, and have fun in their free time.
Organize a game night.
Game nights are a great way to get to know your neighbors or meet new people. You can play Settlers of Catan if you want to be a nerd, Taboo if you want to think quickly on your feet, Sushi Go! if you want to keep it kid-friendly, or Cards Against Humanity if you want to laugh your buts off at inappropriate jokes.
Tip: Google for the best Games to Play with Every Kind of Friend. Choose the best game for your group of friends, plan the food, drinks, and atmosphere, and send out invitations to have an epic game night.
Pick up a language
To learn a new language, you have to, uh, speak it. If you've ever tried to learn Spanish, Italian, or Japanese on your own and failed, it's probably because your mind is wired for social interaction and needed someone to practice with and have fun with.
Research shows that learning a new language with other people is the best way to do it. It also helps language learners remember things for longer and feel better about themselves.
Resources: Get the Hobbytwin app and save the language you would like to explore, an the app will match you with every other person on the network who is either learning the language like yourself, a person who already speaks the language on a daily basis around, and even a person who teaches the language professionally. You can also take cheap conversation classes on online sites to learn the basics, then find a language learning g or team on hobbytwin in your area.
Go to workshops or meetings.
There are conferences for everything, including entrepreneurship, homesteading, art, cryptocurrency, and psychology. Each seminar, discussion, and happy hour is a chance to meet more people who are interested in the same things you are.
Use Event Portals to find an upcoming conference that interests you.
Tip: If you want to be a pro at networking at conferences, make an interesting name tag, print some business cards, and practice conversation starters that are relevant to the event.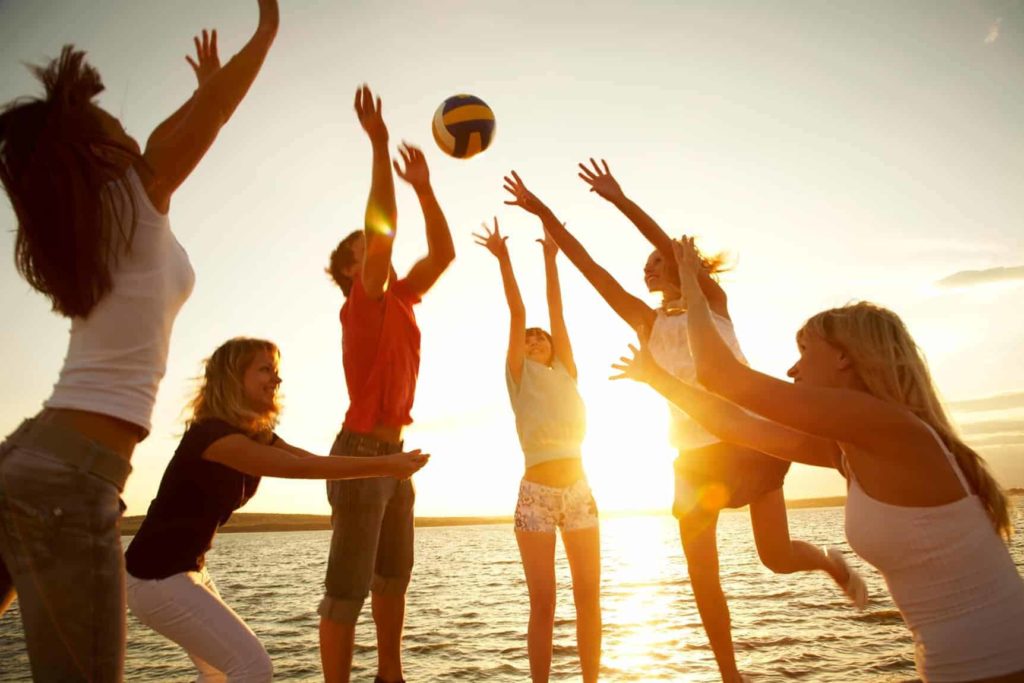 Classes in both yoga and acro yoga
The physical and mental health benefits of yoga read like a long, flashy sales pitch: more flexibility, less back pain, less stress and anxiety, and a better mood.
But you don't hear much about how yoga helps people get along with each other. When you're feeling good after practicing zen, it's a little bit easier to talk to other people.
Partner yoga or "acro-yoga," on the other hand, combines acrobatics, fitness, and social connection. Regular yoga isn't always a social sport. And, despite what most people think, it's not just couples! These are friendly, open-minded places where you can meet new people and learn something cool (with some fun photo-ops).
Dance Classes
Whether you like to swing, salsa, ballroom, tango, bachata, or contra dance, this is a hobby where you don't have to think too much about what you're going to say.
If you're shy, it's good to know that most dance classes want you to dance with as many people as possible, so you don't have to think too much about who you'll dance with next.
As a dance teacher or dance partner shows you the steps, your body can relax and move to the music. You might feel right at home when everyone takes a break to talk.
Tip: Dance classes are a great place to learn how to read body language. Learn the basics of body language 101 so that you can use your skills to read people outside of the dance floor.
Workshops and writing groups
To start writing, you don't have to be a great poet or a published author. Most writers' groups are small groups of people who just like to tell stories and want to do something creative.
Writing can be very personal because it touches on so many deep feelings and experiences. If you choose to read your work out loud, your fellow writers may be able to relate to it and want to talk about it afterward.
You can find events in your area by visiting local coffee shops, Facebook Groups, Meetup.com, or typing "writer's group in [your city]" or "gateless writing salon near me" into Google.
Woodworking Classes
You might think of woodworkers as old men who work alone in their garages to make birdhouses or cabinets. But classes and shared spaces for building make this hobby easier to get into and more social than ever. Think of an adult social hour as a high school woodshop class. It also comes with all the gear and safety training!
If you don't want to buy a whole shop full of carpentry tools, look for a local woodworking school or "maker space" where you can join for a small fee and use a shared shop to improve your skills and meet other woodworkers.
Join a band or take lessons in music.
Scientists have found that music helps people get along better with each other. Getting on the same beat is fun, whether you're singing or playing in a band. The best part about music is that you don't have to know how to play an instrument well to start.
Tip: Join a school or church choir, look in musical classifieds like Bandmix or Join-A-Band, or Google "group music lessons for adults" to find a music school near you.
Nights of Trivia
Old-school trivia is a fun way for smart people to test their knowledge of random facts while having a good time laughing and talking. Trivia teams can compete against each other to see how smart they are about a narrow or wide range of topics.
Find a trivia night at a pub, bar, or brewery near you.
Paintballing
Paintball is a fun and competitive team sport that is great for beginners. If you want to get dirty and feel like you're in a colorful video game, try it. Find an indoor or outdoor paintball facility in your area to try this activity with a group and improve your shooting skills.
Social Activities Outside
Natural areas are a great way to get away from the busyness of cities and feel refreshed. Find other nature lovers to join you in the great outdoors for a bit more adventure.
Hiking
Even though Muir had some poetic thoughts to himself in the woods, hiking alone in the wilderness isn't always the safest or most fun thing to do. Group hiking, on the other hand, is a great way to get all the health benefits of spending time in nature while making new friends who love trees and mountains as much as you do.
Check out the hobbytwin app and save the hobby "Hiking" if you want to find or plan a group hike, join a hiking club, or go to a nature center where you can meet other hikers.
Growing gardens in groups
As the "farm-to-table" movement grows and "Victory Gardens" are brought back to life after the pandemic, community garden plots can be found even in the most crowded parts of big cities. Studies have shown that community gardening brings people together and helps them get along better.
Tip: Get your hands dirty and learn how to start from scratch with an organic garden. You can rent a plot at a community garden near you or start your own garden in your front or back yard. When summer comes, have work parties with your friends, try the food, and share the harvest.
Go watch birds.
Do you know those people who stand in state parks and look at trees through binoculars? That's the group of people who watch birds, and they're a pretty cool bunch. As a hobby, about 50 million Americans like to watch birds.
Learn to recognize beautiful birds and get to know the ecosystems in your area. Birdwatching is a fun hobby for people who like to spend time in nature and learn about animals.
Also, it doesn't cost much to get started. All you need are your eyes and a cheap pair of binoculars. You might buy a bird identification book and a camera with a zoom lens at some point.
Use the mini-guide on How to Meet Other Birders from the National Audubon Society and look through the list of Birding Clubs and Organizations from the American Birding Association.
Take a course on foraging
Foraging means learning how to find and gather wild plants and fungi that you can eat. It's a good thing that it's not as scary or dangerous as it sounds. There are expert foragers everywhere, and they are usually happy to talk about what they love. If you like plants, food, cocktails, or herbalism, a local foraging class is a great place to meet new people.
Go to a meeting
Gatherings are an interesting way for hippie-minded people to meet new people and learn at the same time. There are sometimes drum circles, dances, and campfires. There are music shows, food trucks, and activities that are good for the whole family.
Check out an Earthskills Gathering via the hobbytwin app in your area to learn how to make fire, use herbs as medicine, carve wood, and tan hides. Or, you could go to a Hippie Fest to see a bohemian market and listen to live music.
Go to events.
Festivals aren't just about music, drinking, and setting things on fire, though Burning Man might be a great time if that's your thing. Festivals are also held for food, wine, boats, old clothes, and just about anything else you can think of.
Festivals are usually more fun and laid-back than conferences. They are a great place to bring your friends or meet new ones.
Athletic Hobbies for People
The book "Exercise Contagion" talks about how fitness-related hobbies can spread. If your friends run, you're more likely to run too. If you play sports, you're more likely to have friends who also play sports. It has a positive effect that builds on itself, leading to friend groups that are healthier and more active in the long run.
Clubs for Runners
Most people don't realize how much discipline it takes to put on your running shoes and hit the road. Luckily, there are runners almost everywhere, and they have made clubs, races, and group training sessions to keep you going.
Find out how running clubs work and look through the Hobbytwin app to find one near you.
Classes in fitness
There is a fitness class for every kind of fitness you can think of these days. Joining a fitness class, like spin, kickboxing, Zumba, HIIT, hot yoga, or anything else, is good for your health and your social life. You can find a group that will keep you on track with your goals, cheer you on, and maybe even get smoothies with you afterward.
Join a gym, YMCA, or a fitness studio near you. Try out a few different classes and commit to going to one type of fitness class every week for a month. After each workout, make it a point to talk to at least one new classmate. Consistency is the key to making friends, just like it is to meeting fitness goals.
Leagues for adults
When you were a kid, didn't it seem like life just handed you your friends? You had made friends through sports, school, and activities outside of school.
The same is true for adults—you just have to put in a little more work. Join a league for adults to play soccer, basketball, baseball, volleyball, tennis, golf, or any other sport that makes your heart beat faster (and maybe feeling a bit like a kid again).
Check the local ads or Google "[sport] adult leagues near your city.
Cycling in groups
Most of the time, you won't see a single biker on the road. Because it's safer and more fun, they ride in big groups. Cycling is a sport that is getting more and more popular. It is great for your heart health and for going on new adventures with friends.
Find a cycling group on Hobbytwin, go to your local bike shop, sign up for a bike race, or use the app to find other cyclists and biking events near you.
Climbing up rocks
Adventure and fitness training take place indoors and outdoors. Even if you don't live near a mountain, rock climbing gyms are opening up all over the world.
If you want to try climbing outside, you can look for rock climbing twins or hang out with "dirt baggers" in places like Utah, Colorado, and Oregon. Dirt baggers are people who climb, go on adventures, and live in vans.
ACTIVITIES FOR SHY PEOPLE
In spite of what most people think, introverts still need social interaction just like everyone else. You might like to hang out in small groups or with one person at a time. And you need to make sure you have time to recharge between (or during) social events. Here are some fun things to do with other people.
Solo Travel
How can something that is "solo" be "social"?
First, think about how easy it is to meet people when you're traveling alone. Locals and other people who are traveling alone are more likely to talk to you if you are not with a group.
Second, you have more freedom to stay in hostels, experience local culture, take public transportation or ride-shares, or go out on the spur of the moment with a new friend when you're not with your family or a group.
You can make it easier to meet people while traveling by using an app like hobbytwin or other travellers platforms.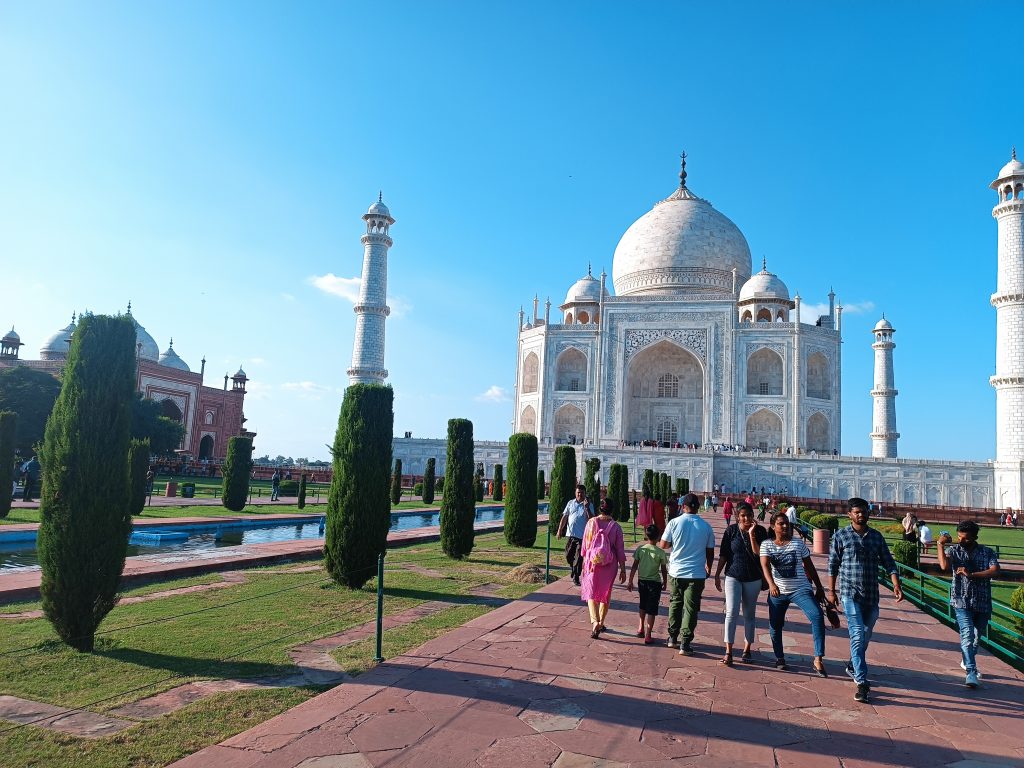 Chess Clubs
Even if you don't believe it, there are chess clubs in almost every city in the world. People of all ages still get together to play this game, which has been around for more than 1,400 years. Playing chess is linked to being smarter than average, and it's also a good way for shy people to meet new people in a low-pressure setting.
Review the rules of chess and find a club or tournament to join.
Movie Nights
Being with other people doesn't always mean talking. Some surprising research has shown that people have more fun when they talk less in social situations.
You can spend time with people without feeling like you have to talk all the time by going to the movies or having a movie night at your house. Also, when the movie is over, you'll have a lot to talk about!
Tip: When you watch a movie, try to pay more attention to what is going on. Instead of checking your phone all the time, pay close attention to the story, the characters, and the artistry behind the scenes. Learn the difference between active and passive ways to watch a movie so you can talk about it better afterwards.
Group for Meditation
Did you know that when people meditate together, their brain waves match up? You can meet people who are like you without having to talk to them.
If you've heard about all the benefits of meditation but never felt like doing it yourself, a meditation group or class can be a great way to meet spiritually-minded people and get into the zen habit we probably all need.
Go to a class on meditation, a group meditation group on hobbytwin, or a meditation center near you. Try searching for "group meditation [your city]" or "beginner meditation class near [your city]" on Hobbytwin.
Going to Museums and Shows
An introvert's ability to notice details is one of their many superpowers. When you go to art museums or science shows with one or two friends who share your interests, you can see how each of you sees the world in a different way.
You can look at exhibits in peace and still get all the benefits of being with other people.
Find out which art museums and science shows are the best in your city, and then plan a day trip with a friend or two.
Tips: These 10 steps will help introverts learn to be more outgoing.
Cheap things to do with friends
When you don't have much extra money to spend on going out and meeting new people, there are many cheap or free ways to do so.
Volunteering:
Psychologists have found that volunteering helps people feel like they belong to a group and share a social identity. Whether you feel called to feed the homeless, walk shelter dogs, or pick up trash on the beach, working with others toward a common goal is an easy way to find a group that you fit in with.
Search "Volunteering" on hobbytwin, Habitat for Humanity, or UnitedWay to find a volunteer opportunity that fits your skills and interests.
Book Club
Does reading count as getting to know people? In fact, yes. Book clubs are lively places to talk about books, controversial issues, or interesting biographies that you might not have read otherwise. You read the book the group chooses on your own time, and then you meet up once a week or twice a week to talk about interesting topics and stories.
Use this guide to find or start your own book club. Then, choose one of the best books ever written on self-improvement and invite friends who are also interested in growing as people to read it with you. Make a schedule for the meeting, do some research or write up some discussion questions, and don't forget to bring snacks and drinks.
Geocaching
Geocaching is a fun thing for kids and adults to do together. It's kind of like a global treasure hunt. People put different things in different places. By giving GPS clues to help other geocachers find the treasure, they build a community.
Download the Geocaching app, sign up for an account, and learn everything you need to know about finding pirate's treasure and sharing the experience with the community.
Cooking classes for groups are a creative and social hobby.
Who doesn't enjoy food? Since the beginning of time, food has brought people together. Studies have also shown that cooking with others is a great way to make friends, eat healthier, and feel more connected to your community.
You can find cooking matches  classes in your area by searching for "Cooking", "Foodie", "Eating" or "Healthy Cooking" on the hobbytwin app. If you want to stay home, invite some friends over and use a website like CozyMeal to take a virtual cooking class with chefs from around the world.
A Club for Knitting or Sewing
Have you ever wished you had something to do with your hands when you're with other people? Join a crafters club and learn an old-fashioned skill like knitting or sewing. You might end up with unique beanies, socks, and scarves, as well as a lot of new friends with whom you can trade yarn and fabrics.
Ask the owner of a yarn store or sewing shop in your area if there are any knitting groups in the area. You can also go to a craft store like JOANN or Michaels to see what knitting or sewing classes are being held there.
Open Mics
If you already have a creative outlet like singing, playing an instrument, stand-up comedy, or slam poetry, go to a local open mic to get on stage in a casual, supportive setting. Most open mics don't require you to sign up ahead of time or pay a fee, but each one is run by a different group, so check with your local event organizers.
Check the bulletin boards at your local coffee shop or bar, type "open mics" into Google, or "poetry" into hobbytwin.
Art and Pottery Class
Kids aren't the only ones who can take pottery and art classes. Scientists who study evolution have found that people of all ages have used art and creativity to strengthen their social bonds and sense of community. There is definitely something special about making a mug out of clay or a painting with watercolors with other creative people.
Find an art studio, a Wine & Paint event, or a pottery class near you and invite a few friends. Even if you don't think you're creative, you might be surprised at what beautiful things you come up with when you're with good friends and just talking.
Key Points: Hobbies with other people
If you don't like going to networking events or talking to strangers in bars, you might want to try making friends in a less stressful setting. Hobbies may seem like a lot of work, but they can give you something to do and help you meet new people.
When looking for a hobby to do with other people, pay attention to what naturally draws you to people:
If you like to learn new things, think about taking dance classes, acroyoga classes, language classes, or workshops.
If you like being outside, you might enjoy hiking, community gardening, birdwatching clubs, or festivals.
Try volunteering, joining a book club, or going geocaching with a friend if you don't have much money.
If you're athletic, you might want to join a running club, an adult sports league, or a fitness class.
If you're an introvert, traveling alone, going to the movies, joining a meditation group, or going to a museum can be great ways to meet new people without having to talk a lot.
Sign up for group cooking classes, a sewing club, an open mic, or art classes if you want to get creative.
Download the hobbytwin app and tell a friend for instant hobby matching:
For Android:


For iPhone/iPad&iPod:

Related Posts: