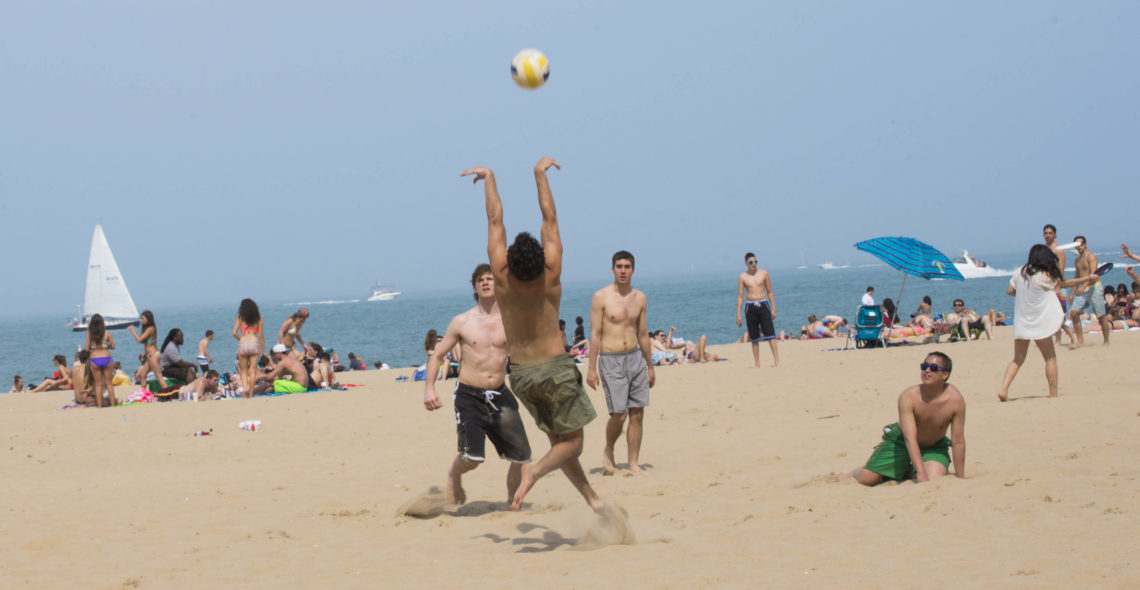 Have Fun, Learn & network towards the discovery of your passion
Have you ever wanted to learn to play a music instrument like the Violin, Piano or guitar? Just because that band class is over it doesn't mean you quit on your passion. There are lots of tutorials online today on how to play any of these instruments or just how to do any hobby. However, the truth is you would actually learn faster and in a better way if you were doing it with a person who is just as interested in learning or polishing that particular skills as well.
We have all at one time watched a video on YouTube wanting to learn a new activity, and we have even tried to set a schedule to pursue that skill. However, a few days later or a month into it, the passion just dies off or you are no longer enthusiastic about it anymore so you lose the psyche to learn. Truth be told, if you have every found yourself in this situation its because you tried to go at it alone! When you have no one around to motivate or challenge you to become better at a hobby/interesting skill, no matter how pumped-up you are/were about it, over time you lose interest. Others time we make excuses saying "ooh, I do not have enough time to practice" or "its too difficult and I will never master it." This is why you need the HobbyTwin app. It does not only find you a person who is interested in learning/doing the same hobby, it finds you the hobby buddy closest to you, from within 100 Meters radius, and extendable to 20 Kilometers, so this is most definitely one of your neighbors.
The HobbyTwin app comes in handy especially for college students, working professionals and even senior citizens in their early years of retirement. 
For Teenagers and College Students:
What we need to understand as a people, and advise our teenagers and the youth is that you will never have as much free time as you will have in college. After that, your personal and/or free time becomes a luxury. As a matter of fact, after college, most employed people usually say "I live at work and visit the house sometimes" and these are the lucky one who get a job.  What every adult realizes after college is that if you do not take advantage of your college years, and learn everything that you could possible learn and do in college, after graduation the world has a very cunning way of reminding you, that you do not know shit!
As a matter of fact, college should just prepare you to learn how to learn and thats it. The real learning comes after graduation coz the world reminds you that you don't know shit and now you have to figure out how to first get a job and do a lot of "grownup stuff". Oh, don't get me wrong you are going to graduate a highly qualified and knowledgeable professional, but so will be thousands of other people, some even more qualified than yourself pounding the pavement everyday trying to fill the same positions as you. From there your life will never be the same as you have to figure out how to pay your student loans, pay your bills, afford transport to and from work, meet your basic needs upkeep, help your parents and still keep a spouse and your boss happy. From there it will be settling down and starting a family, and to tell you the truth, children are very very expensive. If you get your first child while you have still not figured yourself out or who you were meant to be, chances are you might never do coz your live is no longer yours again from the moment you have that first child. It is theirs. 
Knowing this to be true you need to ask yourself, if you do not manage the precious little time you have in high school and college well, learn and try everything you ever envied or wished you could be when you were young, do you think you would still have time after college? The truth, the answer is A BIG NO!
If you are in a high school and/or college where there are facilities like a swimming pool, why are you graduating and leaving that institution without learning how to swim? If your classmates in high school or college come to school with a bike, why are you graduating without learning how to ride one, yet when lectures get cancelled you are the first out of the door to go find booze, play video games or do God knows what? If you have a classmate who knows how to knit, paint, cook or even bake, and you do not know how to cook shit other than just making noodles, why are you the first one to hit the door to go watch a whole season of the keeping up with the Joneses when your lecture gets cancelled? Do you know it will be much more costly to learn how to do any of these activities after college, and thats if you ever learn? 
It is much easier and free, to use the HobbyTwin app, find someone to teach you these activities, and teach them something in return while you are still in college, because you might never ever have time again to do any of them, and if you do, it will at the expense of sacrificing useful time that should be well managed making smart decisions like clearing your student loans, investing or developing your career.
The HobbyTwin app is not just for college students, it is for neighbors who find themselves with free time on their hands, and yet they have never achieved or tried to purse their dreams or a fun activities because they have no idea where or who to start with. I know so many my neighbors who would like to go for a morning or an evening run, and so they just sit back and watch others do it. Others just lack the confidence to want to step out and do it alone, and thats is where HobbyTwin comes in. HobbyTwin gives you a hobby partner who will not be afraid to step into those sketchers and step out without caring what other people think. If you are afraid of going at it alone, and HobbyTwin can find just one person willing to dare and go for that run with you, would you still hide away  or would you decide to jump and go for it? Think about it for a second and let it sink. With HobbyTwin, the only excuse you will have is yourself, and you will only have you to blame.
Truth be told, the best teachers you will ever find in this life do not reside in the university lecture rooms coz even the lecturers themselves are also trying to figure their own shit out. The best teachers you will ever find are the people your are living with right now. They are your neighbors, your family, your relatives and even your work mates. The people you live with can help you realize talents that you didn't even know you had if you got together and practice them during your free time. They can help you become who you were really meant to become even at adulthood. For instance, have you always wanted to learn how to play chess or learn to paint, but never had the courage to buy that paint brush or canvas coz you did not know where to start? Tell HobbyTwin the hobbies you know, the ones you would like to learn, and those you only dream of coz you think they may never come true and let us find you a neighbor just as a crazy enough as you. Do these together during your free time and have fun as you learn and network towards self discovery and becoming the best version of yourselves. Its time you turned off that inner voice that tells you that you cant and start telling yourself you can and you will. 
That's what hobbytwin is all about. It finds you friends who are into the same passions with you and from there what you can learn in this world is only limited by your imagination.
The advantages?
You make real friends that you have met in real life and can help you become a better in your painting, baking, carving, knitting, playing the piano and everything else you would like to pursue. These friends are first and foremost your most immediate neighbors, and there is no way you can exhaust all the skills within a radius 0f 10 Kilometers.
Instead of having thousands of virtual friends you have never met, these will be friend you will have had already met.
It will also create you a real network of people you can relate to. You do not have to be weird alone if you play the violin. You will be weird together and together you can mentor each other, try new keys, try new music on the violin, tomorrow try carving, the day after try pottery and what you can become is only limited by your imagination.
At hobbytwin, we believe you are your only limit to achieving and/or living all the activities and dreams you aspired when you were young. All you do is add the hobbies you know in one column, these are the hobbies that you will be teaching others. Then add the hobbies that you would like to know.  These are the hobbies you feel are within reach before you die. You will learn these hobbies and fun skills from other hobby matches from the HobbyTwin app. The third column is of the hobbies or fun activities you have only dreamt of. These activities are also things you would like to learn or do at least once in your lifetime, but you are not sure if they will ever happen. That's is why when you navigate to the third screen of the HobbyTwin app, it says "Enter the hobbies you only dream about."
And the examples there are "Launching to space, Piloting a chopper or skydiving".
People have diverse dreams. And some may even be learning to play the guitar. The items in the Dreams list will differ based on the user's location and culture among other aspects. However, if a family member would like to give you a birthday present, or your firm would like to give you a fun trip for a job well done, it would be easy for them to know the things you dream of or would like to do at least once in a lifetime, and they wouldn't have a difficult time deciding what to get you.
Say goodbye to watching TV like a zombie day in and day out, and say hello to having more fun, creativity, and wellness in your life through HobbyTwin.
Explore all the inspirational hobbies you have ever wanted with your neighbors, family and friends through HobbyTwin 
on both
Google Play
Link:
&
Play Store
Link:
(Visited 38 times, 1 visits today)